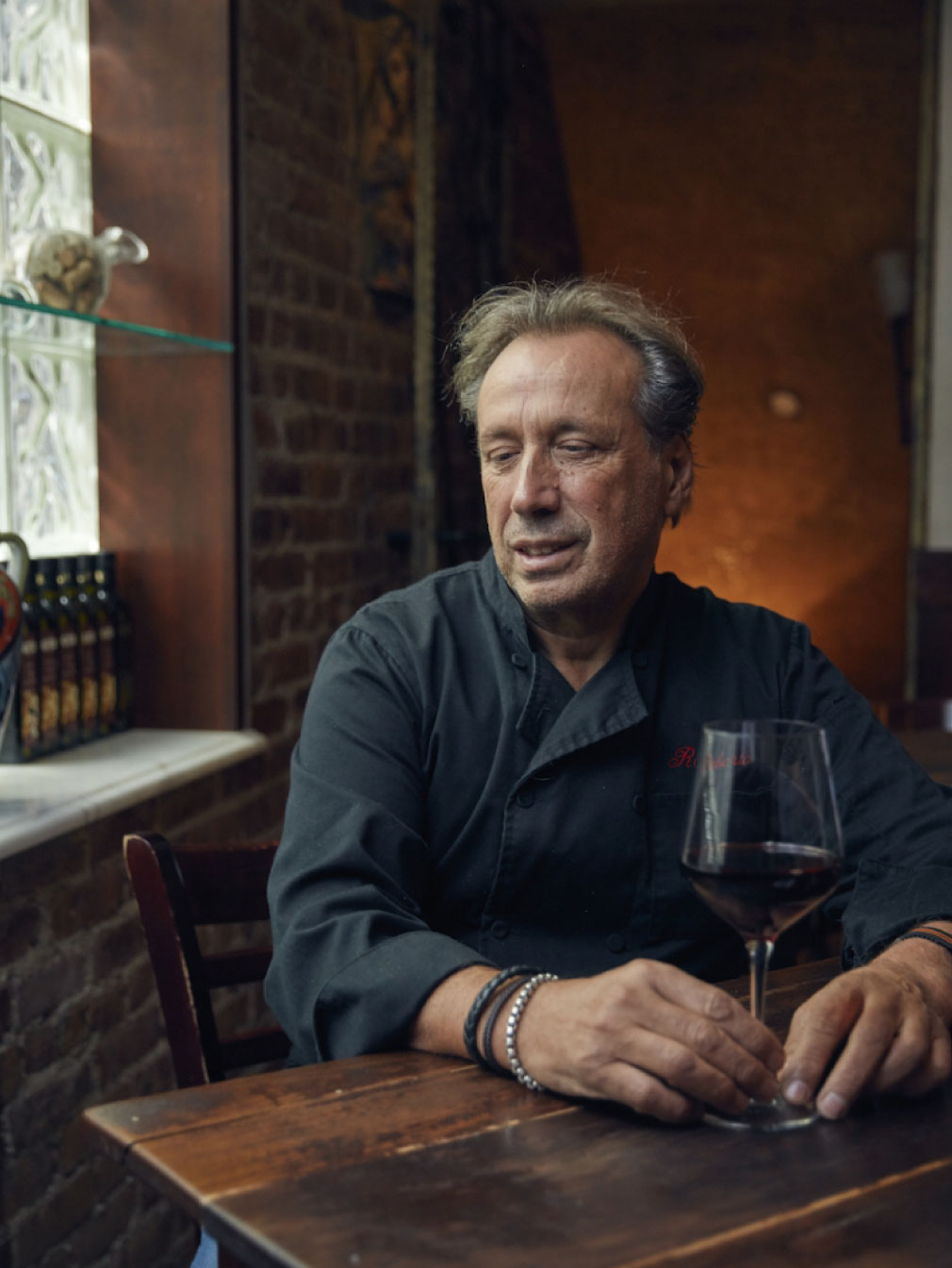 Roberto Paciullo
Sitting down at one of the restaurant's farmhouse tables for a staff meal of dry mozzarella grilled with bacon, roasted pepper and olives, fresh tubasini with lobster, and his mother's recipe for wheat cake one weekday afternoon, he describes his childhood in Salerno (just south of Naples on the Gulf);
"See, my father who was a chef, used to come home every day at one o'clock and cook because we had eleven kids and then after he finished eating he used to put the spoon and the knife and fork on the table like this and he'd say.
I went to the restaurant for the nice food pictures, but the food tastes better than how it looks. Wonderful experience! Very romantic and warm.
Absolutely delicious fresh Italian plates. Burrita salad with tomatoes melts in the mouth, a spicy chicken with peppers and sauce packed a hearty punch, and clams and octopus pasta every bite a knockout. Puts nice bread and focaccia on the table for sopping it up. Nice job fellas keep it up!
We enjoyed fantastic service, food, and ambiance on a Wednesday evening in September. Wine was perfectly paired with each course and the waiters served each of us as though we were royalty. Highly recommend!
Our pasta dishes were delicious. Flavors perfectly balanced and everything complimented. Dessert was wonderful also. Highly recommended. Many vegetarian pastas on the menu and specials board. My favorite special is the black truffle pasta.
Roberto's is our favorite Italian restaurant. The food is authentic, home made, and beautifully prepared. The ambiance is old world. And it's off of Arthur Avenue - what more could you want.
Visit Us
603 Crescent Ave, The Bronx, NY 10458, United States


OPEN HOURS

Monday: Closed

Tuesday: 12:00 – 02:30PM , 05:00 – 10:00PM

Wednesday: 12:00 – 02:30PM , 05:00 – 10:00PM
Thursday: 12:00 – 02:30PM , 05:00 – 10:00PM
Friday: 12:00 – 02:30PM , 05:00 – 11:00PM
Saturday: 12:00 – 02:30PM , 04:00 – 11:00PM
Sunday: Closed
Reservation
Planning a romantic dinner for two or a communal
meal with family or friends? Book a table now.
BOOKING
Reserve at Roberto's Restaurant
Call us: (718) 733-9503